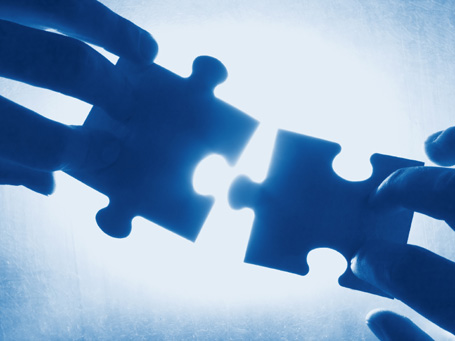 Services
Capital Sourcing Services
Atria's capital sourcing services are focused on identifying the right mix of financing to maximize client value, and sourcing capital from the right financing partner. Atria assists clients in securing needed funding for working capital, acquisitions, new business development and plant expansions. We also help clients to structure and secure capital for ownership initiatives including recapitalizations, redemptions, and stakeholder buy-outs.
Working primarily with US-based companies across a variety of industries, our typical capital raise is between $10 million and $100 million, provided by a single financing partner, or through syndication.
Strategic Consulting
Atria's strategic consulting services are designed to optimize complex financial and legal transactions for our clients. Running a business is getting more complex every day. From economic and operational considerations, to legal and regulatory concerns, the successful businesses of tomorrow will need both a "big picture" view of their businesses and the environments in which they compete, and a comprehensive strategy that brings the various aspects of the business together in a single, coherent, strategy. Atria's interdisciplinary approach integrates the wide range of business concerns into a single macroscopic analysis to give businesses a thorough understanding of the big picture. Atria does not merely solve problems for our clients, we anticipate them, enabling our clients to better position themselves for what may lie ahead. Atria is able to manage large teams of professionals from different disciplines to create a cohesive legal or financial strategy that is consistent with your organization's over all objectives. Atria's strategic solutions balance high-level advisory services with daily hands-on problem solving to deliver winning immediate and sustainable strategies.
When the stakes are high, every move can impact the final outcome. The difference between success and failure is the ability to anticipate and preemptively plan for the road that lies ahead. Atria can help your organization develop winning strategies in the following ways:
Financing: Develop financing plans and secure corporate debt and equity financing through public and private institutions
Complex Litigation: Assemble and manage multi-disciplinary teams in complex litigation, and develop organization-driven litigation strategies
Restructuring & Turn-Arounds: Lead private and Chapter 11 restructuring efforts. Atria can design and implement restructuring and turn-around plans for businesses of all sizes.
Business Model Optimization: Atria can look at your existing model and design a forward-moving optimization strategy that will enable your business to run more efficiently.
Exit Strategies: Advise on IPOs, Private Equity Acquisitions, and Mergers, and secure partnerships to ensure the most profitable outcome.
Transaction Types
Asset Based Revolvers
Bridge Loans
Control Transactions
Convertible Debt
Lender Sponsored Transactions
Term Loans
Structured Equity
Sell-Side Services
Preliminary Valuation
Due Diligence
Sales Strategy
Marketing/Offering Documents
Sales Process
Negotiation and Closing
Buy-Side Services
Assess Value and Fit
Target Negotiations
Secure Acquisition Financing
Closing the Transaction